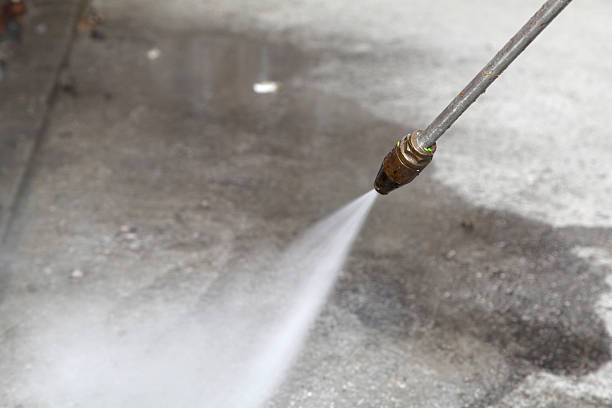 Dumpster Pad Cleaning
Dumpster Pad Cleaning is essential for multi-unit neighborhoods, industrial site, apartment complex, and commercial business. This area can have a negative impact on your business, customers, and even your employers if you fail to clean them. Plus, they are usually the hideout for flies, rats, and mice, which spread diseases and cause a lot of nuisance.
With the help of Southern Clean Dumpster, our professionals will ensure that your dumpster pad remains clean and inhabitable for insects and mice, and free from mold and bacterial growth.
How We Can Help
We offer dumpster cleaning in Kansas City. We remove the eye-sore that over time accumulates around your dumpster.
Our service includes cleaning the dumpster area, the exterior of the dumpster and the surrounding walls, and cleaning the pad itself. We also suggest and schedule the best time always to rid your dumpster of the accumulated dirt thereby preventing unexpected hazards.
Give us a call today to schedule a time for our professionals to visit your dumpster area and give it a thorough cleaning.
The exterior of your house takes a beating from the sun, rain, wind and hail. It doesn't take long for your house to start to look dirty, grimy or even moldy. A professional house washing service can completely changes the exterior appearance of your house. Our professionals have the skills to power wash all types of surfaces.
While we recommend soft washing you house to avoid damages, other areas of your house require a heavy wash from a power washing system. Areas such as a walkway, a driveway, a patio, a deck or a fence can benefit from our power washing service. Our professionals have the skills to safely handle heavy machinery such as a complex power washing system. When you take advantage of our house wash and exterior cleaning services, your house will be the highlight of the neighborhood.
Why Choose Us for Dumpster Pad Cleaning
Our experience and expertise speaks for itself. When you need a professional pressure washing service performed on your home or business then look no further than Southern Clean Pressure Washing. Properly pressure washing any surface requires you know what pressure washer to use, which chemicals to use for each surface and most importantly how to handle a pressure washer and not cause damage to the property. Pressure washing machines can cause severe bodily and structural harm when handled by a non professional. So give us a call or schedule a free estimate online today to get started on having your property properly pressure washed.