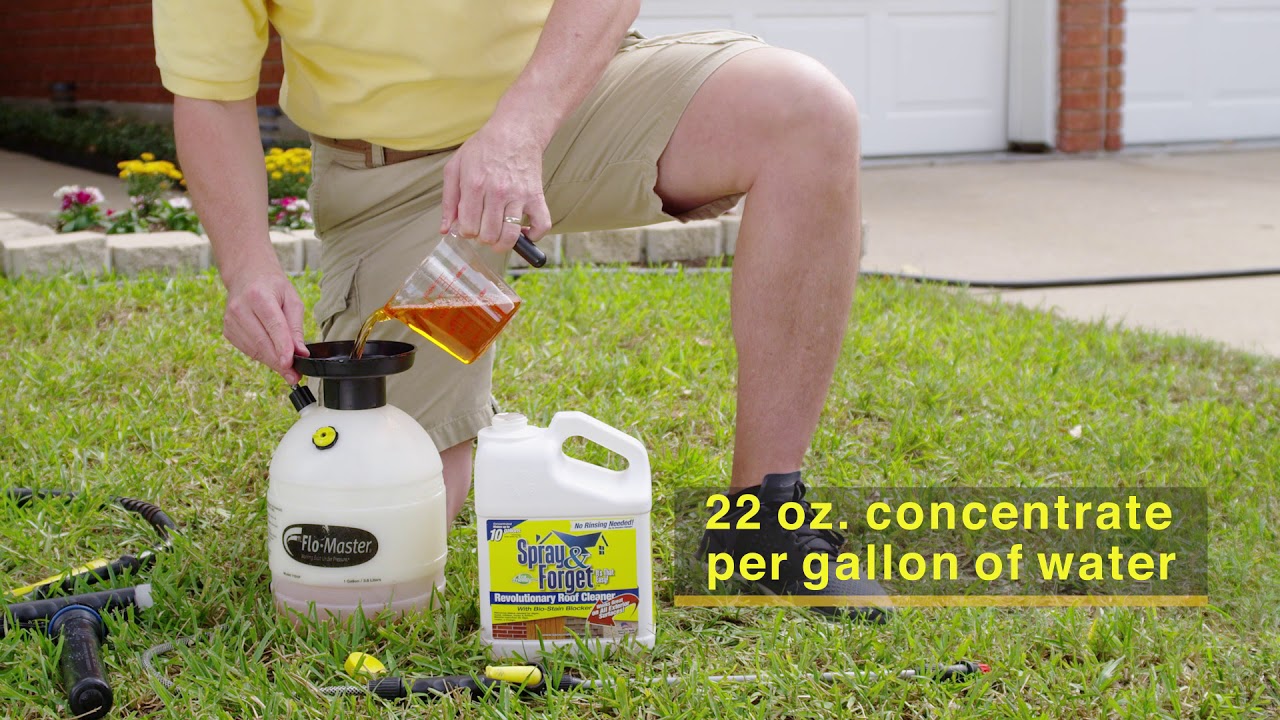 Roof Cleaner How To Video
In most cases, the stains and streaks are a form of algae commonly known as Gloeocapsa Magma. This type of algae thrives in warm, humid climates and usually appears on the north slope of the roof first where shade is.
Spray & Forget™ is a revolutionary, patent pending cleaner that removes green and black algae, mildew, fungus, and lichen stains from roofs, siding, decks, brick, concrete, and other exterior surfaces.
Spray & Forget is a biodegradable, non-corrosive chemical that does not require damaging power washing and/or brushing techniques. In fact, no rinsing is required and your landscaping will not be compromised.