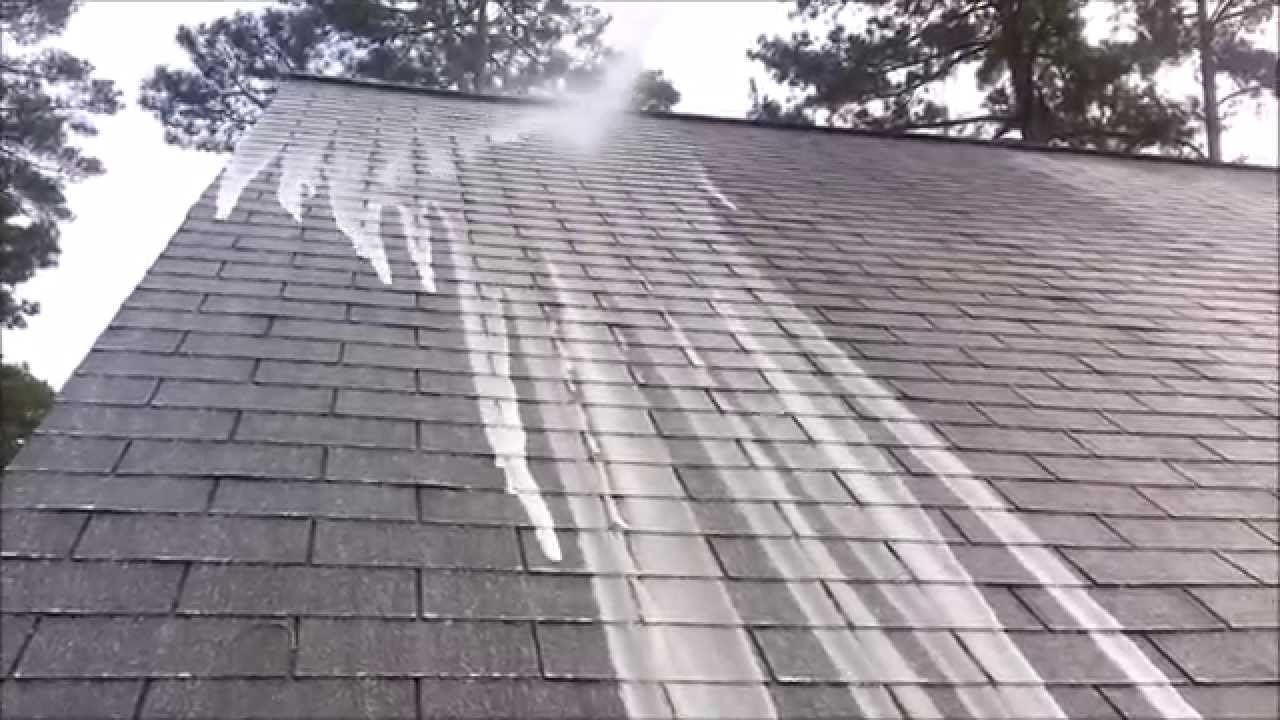 Removing Algae From Asphalt Roof | Non Pressure Roof Cleaning | Clean Pro Exteriors
Removing Algae From Asphalt Roof | Non Pressure Roof Cleaning | Clean Pro Exteriors

Roof Cleaning Training
Roofs must be clean. Find out how in this video. For Pressure washing & Roof Cleaning, visit, http://www.cleanproexteriors.com.
You should never let anyone use a pressure washer on your roof. Pressure Washing a roof will damage the shingles!
Here at Clean Pro Exteriors we use what is referred to as a Non-Pressure Roof Cleaning Method. It can also be referred to as Low Pressure or Soft Washing.
The cleaning is done using a garden house pressure and is safe of the shingles. It is also the only method recommended by the Asphalt Roofing Manufacturers Association (ARMA) Visit http://www.asphaltroofing.org/search/node/cleaning for more information.