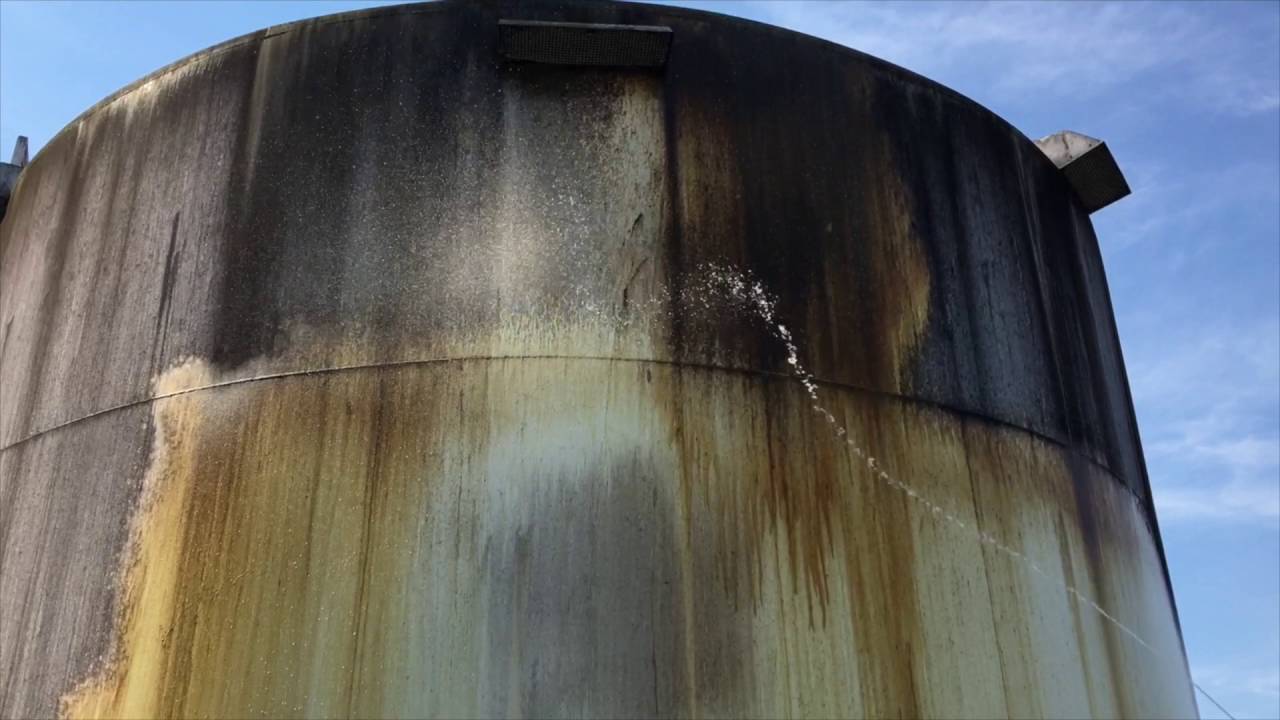 Fuel storage tank power washing | Pennsylvania
Fuel storage tank power washing | Pennsylvania

These fuel storage tanks had a heavy growth of algae on them caused by the ethanol in the fuels. Our safe low pressure soft wash process quickly and safely cleans the mildew. Our process saves the paint from premature failure.
Regular maintenance washings using our safe process will greatly extend the life of the paint on the storage tanks.
We can safely clean the exterior of any bulk storage tank at any height. We can reach up to 50′ while safely standing on the ground. For taller tanks such as water towers, we have access to boom lifts with up to a 150′ reach.
Give us a call today for your storage tank cleaning needs or to discuss maintenance cleaning programs.
https://www.RevivePowerWash.com
Call or text: 484-619-0275